THE CAST
About the A Violent Man Cast
---
Thomas Q. Jones (Executive Producer / 'Ty Matthews')
Thomas Q. Jones is probably best known as an NFL player who rushed for more than 10,000 career yards in 12 seasons. However, his captivating presence on screen has also earned him recognition. Jones can be seen in the films Runaway Island, Straight Outta Compton, Andover, and 9 Rides. He's also appeared in a slew of television shows including Luke Cage, Being Mary Jane, Born Again Virgin, Shameless, and Comedy Bang! Bang!. Jones also has a passion for technology, serving as the CEO of the mobile application development company, Caster Applications, Inc.
---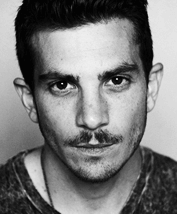 Matthew Berkowitz (Writer / Director)
Matthew Berkowitz graduated with honors from Pitzer College with a double major in philosophy and film. He cut his teeth as a director on Wild in Blue, the highest selling film in its tier. Berkowitz is an award winning filmmaker, taking home "Best Film" at the San Topez Film Festival and "Best Director" at the Madrid Film Festival. He's been featured in Movie Maker Magazine, Film Magazine, and Playboy TV. A Violent Man is his second directorial film.
---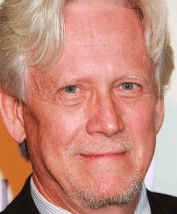 Bruce Davison ('Benjamin Green')
With a career spanning more than forty years, Bruce Davison has done a little bit of everything. He's an award-winning actor, writer, producer, and director. Davison's television and film credits include The Practice, The L Word, Seinfeld, The Legend of Korra, The Fosters, X-Men, X2: X-Men United, and Six Degrees of Separation.
---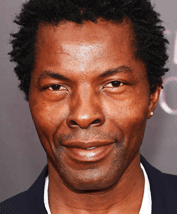 Isaach De Bankolé ('Pete Mack')
Isaach De Bankolé is an award-winning actor. His credits include roles in Black Panther, The Good Wife, The Last Witch Hunter, 24, and Casino Royale. Fun fact: De Bankolé didn't initially intend to be an actor; he was discovered in France while studying to be a pilot.
---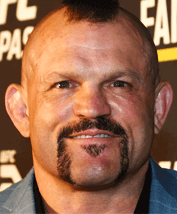 Chuck Liddell ('Marco Reign')
Also known as "Iceman," Chuck Liddell is a former UFC MMA fighter and actor. He appeared in the films War Pigs, Kick-Ass 2, and How High, to name a few. Liddell is also a realty television star, appearing in the 2018 season of Celebrity Big Brother.
---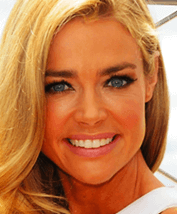 Denise Richards ('Victoria Mata')
Denise Richards has worked as model and a television and film actress. Notably film titles Richards has had roles in include Starship Troopers, Wild Things, The World Is Not Enough, Undercover Brother, Scary Movie 3, and Madea's Witness Protection.
---
Read A Violent Man: About
Read A Violent Man: About the cast
---
SUBSCRIBE
Sign up to receive news and updates.
---